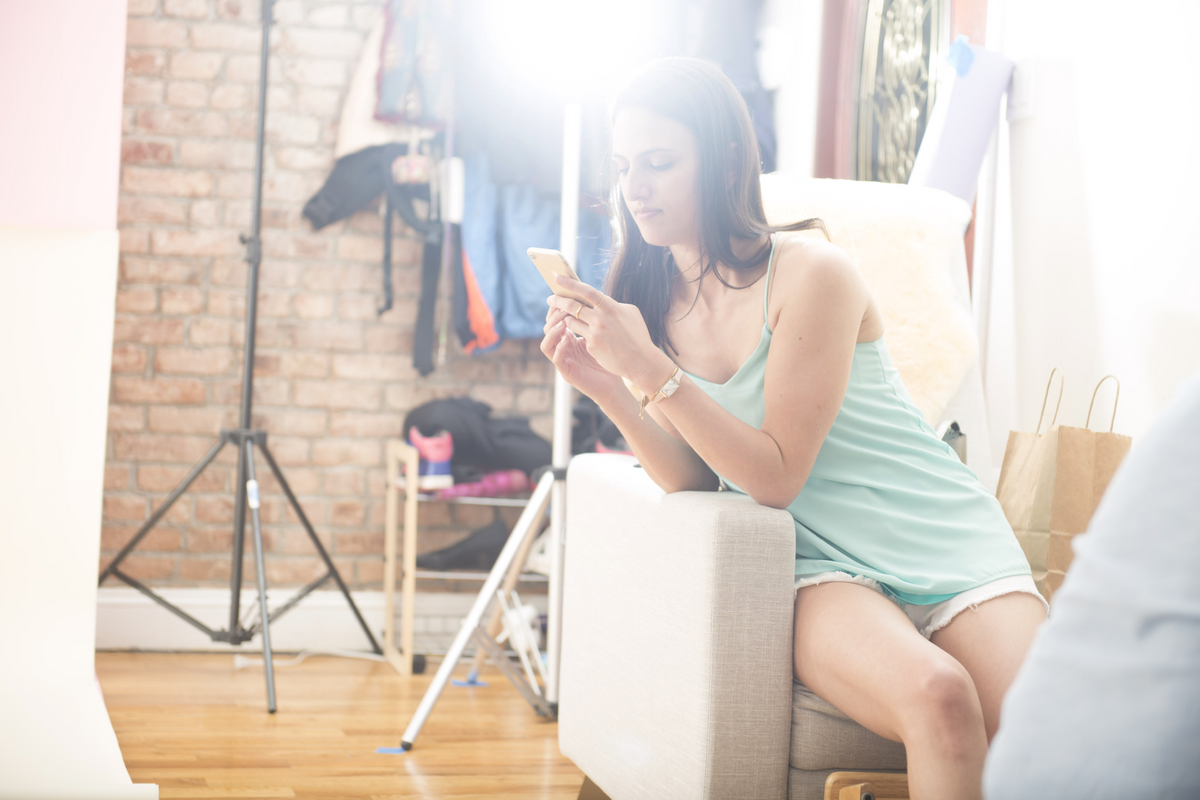 Behind The Scenes with the RINGLY Marketing Queen
Jessamyn is Director of Marketing at RINGLY.
Q. What do you do in your role at RINGLY & how long have you been there?
I joined the RINGLY team about 4 months ago to help build and scale marketing for the brand. We're a small but mighty team, which means that my marketing duties include everything from managing influencer partnerships to wholesale marketing to writing website copy. No task is too big or small. I also model in most of our product shoots!
Q. Tell us a little bit about you
I hail from Tacoma, Washington, but have lived in Manhattan for the last 6 years. I always knew that I wanted to end up in NYC so post graduation, after a year of traveling around the country managing the logistics and on-site details for educational seminars, I took my chances and booked a one way ticket to the Big Apple. When I first started my career, I was pretty set on being an event coordinator, but after learning more about what marketing was all about, I knew that was the path I wanted to pursue.
Q. Any fun facts?
I went to the high school featured in the movie "10 Things I Hate About You," played piano for 16 years, and sang for 10. I've also been to 42 states and will be checking state 43 off my list next month with a visit to Hawaii. 
Q. What Ringly do you own and what is your favorite retired style?
I am currently rocking the Ringly GO in blush, but I frequently swap it out out with the silver Road Trip, one of our recently retired styles. I tend to gravitate toward neutral colors, so I don't have to worry about my Ringly not matching my outfit!
Ringly GO, $125
Q. Tell us a little bit about your day to day at Ringly.
There's never a dull moment, that's for sure! The beginning of my week is usually filled with meetings that range from calls with our agencies, plotting out the marketing calendar with the team, and discussing possible collaborations and opportunities with partner brands and vendors. Since we've had some big product launches recently, I've also been working closely with PR and our Head of Sales on wholesale marketing initiatives.
Q. How does the marketing team help RINGLY grow & succeed?
After the product has been created and shipped to the warehouse, it's up to the marketing team to bring it to life. Since our product has a lot of cool features and perks, the marketing team is here to help educate the customer about those offerings. RINGLY's mission is to help women lead a balanced and more healthy lifestyle, and it's our job as marketers to show our customers how our product can help women accomplish that. In addition to telling the RINGLY story, we always try and stay up to speed on the latest and greatest. Whether it's National Rosé Day, the night of a big awards ceremony, or a new social channel, we do our best to keep our fingers on the pulse to keep the brand relevant.
Q. What is the most challenging part of your job?
In the start-up world, marketing is a 24/7 job and for every task you accomplish, there's always a million more that need to get done. Leaving with unfinished items on the "to-do" list has always been a tough one for me to wrap my head around, and I am still working on finding the right work/life balance. But hey, one thing at a time, right?
Q. What is your Ringly side hustle?
I moonlight as a RINGLY model.
Q: Tell us about it.
It actually started a few months at my first photoshoot for the brand. I woke to an email from one of our models who had to cancel last minute for our shoot that day. We were on an extremely tight deadline for our Ringly GO Target display images so I volunteered to step in, and before I knew it, my photos were being featured in press articles, and on the RINGLY website, and social media!
Q: What artists do you listen to while you work?
I'm a big fan of the top 100 on Spotify, but also love to jam out to everything from Lupe Fiasco, TLC, The Beatles, and of course, the Hamilton soundtrack.
Q: What is your non-negotiable snack at Ringly?
The mini Cheez-It packs are my favorite.
June 22, 2017