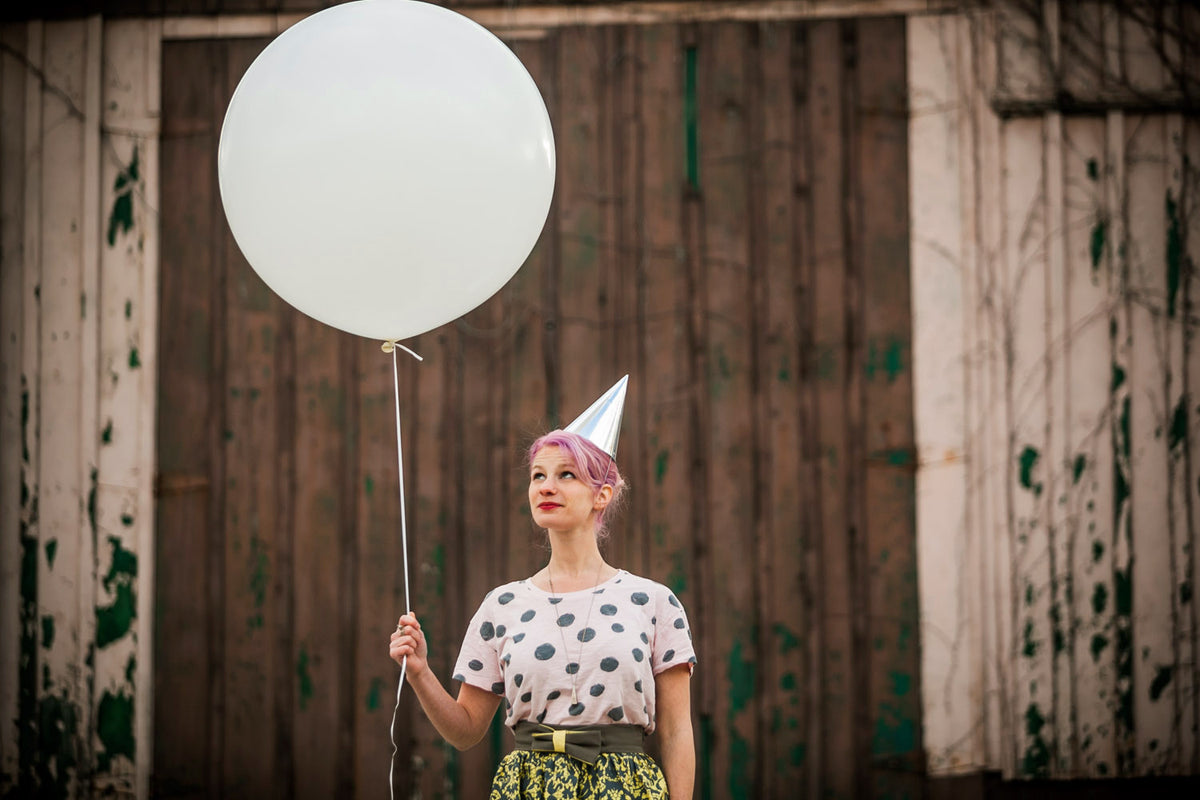 Ringleader Spotlight: Dale Mackey, Business Owner and Pie Frying Guru
This Queen of pies has everything under control thanks to Ringly
Q. Where did you grow up? Tell us a bit about yourself.
I grew up in Chicago, Illinois, but I've lived in Knoxville, Tennessee for nine years. While I love a lot of things about Chicago, I'm much more into life in a mid-sized city. I love the affordability, the friendliness and creativity of Knoxvillians, how close I am to the Smoky Mountains, and our fantastic weather.
Q. What do you do for work and how does Ringly help?
I wear many hats. I own and operate a food truck called "Dale's Fried Pies," where I make, as you can probably guess, sweet and savory hand pies. I also run a creative space and event venue with my husband called The Central Collective. We host art shows, pop-up dinners, private events, workshops, comedy, concerts— pretty much any fun thing we can dream up.
Q. What's your most crucial Ringly notification?
Calls and texts from select contacts. Whether I'm in the kitchen making pies, on the food truck, or hosting an event, it's reassuring to know if I receive an important message without having to be tied to my phone.
Q. Tell us about a time when your Ringly made your life easier.
The first time I left a staff member in charge of an event at The Central Collective, I was really nervous. I was a bridesmaid in a dear friend's wedding and I so wanted to enjoy the celebration without constantly checking my phone to make sure my employee wasn't trying to get in touch. Ringly let me set a special color so I'd know if there was an emergency or if she was trying to reach me. Luckily, everything went well and I was able to enjoy the party!
Q. Show us a screenshot of your Ringly notification dashboard!
I keep it simple. =)
Q. Style Icon?
I LOVE the style sense of Sharon Hogan's character on the show "Catastrophe". It's whimsical and funky, and she doesn't care about matching.
Photo Credit: Amazon's "Catastrophe"
Q. Favorite song currently on repeat?
"She's a Rainbow" by The Rolling Stones
Q. What's the one thing you never leave the house without?
Salt. I freak out when I can't salt my food, so I carry a little tin of finishing salt around with me. I know that's weird and that I'll probably die from high blood pressure one day, but it's totally worth it.
Q. What items would be in your life survival kit?
Red lipstick, a pocket knife, and a pen and paper. Most problems can be solved with some combination of those things.
July 28, 2017